Stratford District Council to Complete Ongoing Review of Gambling Venue Policy by the End of 2021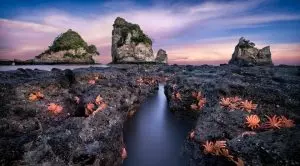 The Stratford District Council is expected to complete a review of its Class 4 gambling venue policy by the end of 2021. As confirmed by Stratford Mayor Neil Volzke, the review has been initiated as part of the efforts of New Zealand's District Council to make sure its gambling venues policy favours local people.
During the probe, councillors will have the right to personal views, but they will also have to turn to their social conscience in order to find the golden mean between fun and entertainment and the negative financial and social effects associated with gambling. The discussion is to be held at a time when there is a massive rift in public opinions on the subject.
For the time being, all Territorial Local Authorities (TLAs) in New Zealand are required to hold a Class 4 gambling venue policy under the provisions of the country's Gambling Act 2003. The main goal of the policy is to control the increase in the number of Class 4 gaming venues (or, in other words, the ones that host notorious poker machines, also known as pokies) in the Stratford District and to make sure gambling-related harm, including problem gambling, is reduced.
A large number of Territorial Local Authorities currently have a sinking lid policy for pokes, which prevents any poker machines to be transferred to a new venue in case the original venue they have been offered in ceases operations. Also, under the sinking lid policy, no new operating licences for venues that host pokies are allowed to be issued. The sinking lid policy is aimed at making sure that, over time, the number of pokie venues and poker machines themselves will be reduced, which is why the Problem Gambling Foundation strongly approves of it.
Stratford District Council Puts Limits on Maximum Number of Pokies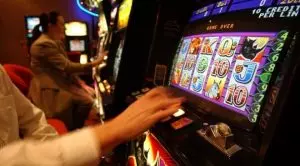 Although Stratford does not have a sinking lid policy, a significant decline in the number of poker machines in the district was registered. The pokies were reduced in number from a high of 54 machines in 2004 to 27 active pokies and 9 licensed but inoperational poker machines in 2021. At the time when the last policy review was carried out by the Stratford District Council, local councillors decided to remain consistent with the reduction and put a maximum limit on the number of machines, setting a maximum number of 36.
As Mayor Volzke shared, District officials have a legal and social obligation to participate in the process of regulation of the poker machines and take care of public health, especially considering the serious problem gambling issues associated with pokies. There has been overwhelming evidence that poker machines could be extremely addictive for many people and could lead to extensive harm.
According to reports, the annual Gaming Machine Profits (GMP) – the amount lost to poker machines – for New Zealand was estimated at over NZ$810 million in 2020, with the share of Stratford District being estimated at NZ$1.35 million.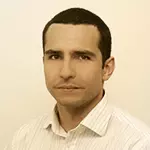 Daniel Williams
Daniel Williams has started his writing career as a freelance author at a local paper media. After working there for a couple of years and writing on various topics, he found his interest for the gambling industry.