Northern Ireland's Gambling Law Changes Pass First Stage of Legislative Process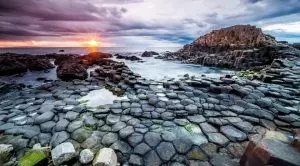 This week, the Betting, Gaming, Lotteries and Amusements (Amendment) Bill made a step further towards the long-awaited overhaul of the gambling and betting sector in Northern Ireland, with the proposed piece of legislation entering the country's Assembly.
The regulatory amendment, which is primarily focused on brick-and-mortar gambling services has successfully passed the first stage of the legislative process. If the bill manages to pass through the Stormont, the piece of legislation is set to make the most significant changes brought to the regulation of Northern Ireland's gambling industry in about three decades and a half, as the Betting, Gaming, Lotteries and Amusements Act originates from 1985.
After the appointment of the Communities Minister Deirdre Hargey to oversee the process, gambling and betting companies, as well as hospitalities businesses offering their services to customers from Northern Ireland, were approached in May 2021 and told to prepare for major changes that are set to be brought to the country's gambling laws.
The overhaul is aimed at making the gambling legislative and regulatory framework of the country more up to date and fit the digital era and constantly changing gambling sector. Furthermore, the changes aim at ensuring better regulation of the sector so that customers are better protected against possible harm associated with gambling.
Gambling Amendment Aimed At Providing Up-to-Date Regulation and Protect People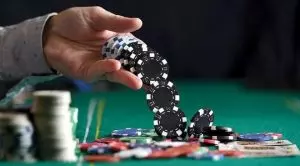 One of the most serious changes that are set to be implemented in the gambling regulations of Northern Ireland will involve high-street betting outlets and bingo venues that will get permission to remain open on Bank Holidays, including Good Friday, as well as on Sundays.
Furthermore, the proposed changes to the country's gambling law would implement a statutory levy, identical to the UK's betting levy, which is to be used to provide additional funding to various gambling addiction treatment and other community programs, as well as to responsible gambling initiatives to raise people's awareness to possible harm that could occur from betting activities.
The Betting, Gaming, Lotteries and Amusements (Amendment) Bill will bring changes to the pool betting system, so that licensed bookmakers are allowed to accept wagers on a pool betting operator that is related to a business operated as a licensed track-based totalisator. The amendment will provide customers with the chance to place bets are licensed premises by using the services of a pool betting business pretty much under the same terms and conditions as if they placed their wager at a licensed track-based totalisator.
Northern Ireland is set to implement an update to its Code of Practice, so that operators are required to offer their services to consumers in an open and fair manner. Also, the authorities have been willing to make sure underage individuals are better protected against gambling-related harm and people affected by problem gambling behaviour could get enough help on the way of recovery.
In order to make sure children are kept away from gambling as much as possible, the proposed bill seeks to set the minimum age for playing all kinds of gambling machines at 18.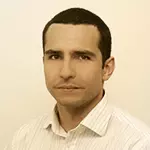 Daniel Williams
Daniel Williams has started his writing career as a freelance author at a local paper media. After working there for a couple of years and writing on various topics, he found his interest for the gambling industry.