New Bill Seeking to Impose Blanket Ban on Credit Card Use in Gambling Transactions Unveiled by Ireland Assembly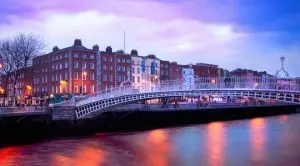 The Assembly of Ireland, Dáil Éireann, seeks to impose a blanket ban on the use of credit cards for both retail and online gambling transactions. The move is part of the authorities' effort to provide protection for people whose fascination with gambling pushes them to spend money they cannot actually afford to.
The Betting (Prohibition on Use of Credit Cards) Bill, which was unveiled by Thomas Gould, a member of Sinn Féin, seeks to establish a blanket ban on the use of credit cards for all transactions related to gambling or betting activities. As Casino Guardian reported earlier in 2021, the Irish National Lottery has also taken steps to suspend credit cards.
For the time being, however, Mr Gould said that the gambling sector remains favours optional bans in limited situations. He further explained that the problem with optional bans in the local gambling industry is mostly because they are not permanently set and, basically, could be withdrawn very easily. So, if bookmakers are losing money or their customer base is shrinking due to the bans, they will withdraw it, which once again puts vulnerable people in danger as they will be able to use their credit cards to carry out gambling transactions.
Credit Card Ban for Gambling Transactions to Protect Vulnerable People, Campaigners Say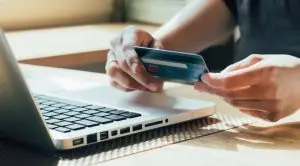 Currently, there are about 55,000 adult Irish residents who are categorised as gambling addicts, while many others are at risk to develop problem gambling behaviour. Since these people need to be protected against gambling-related harm, the proposed measure would provide one of the protections which were promised by the Irish Government in 2013 but remained undelivered.
The need for more serious measures has been supported by data provided by charity organisations, revealing that the lengthy lockdowns associated with the coronavirus pandemic led to a massive increase in problem gambling by almost 50%. Reports have shown that much of the gambling moved online during the pandemic, with the cancellation of some major sporting events pushing sports betting fans to turn to poker and other forms of gambling available on the Internet.
The country's gambling industry has also recognised the need for a blanket ban on gambling and betting transactions.
The proposed bill that seeks to suspend the use of credit cards on gambling transactions has come after another piece of legislation aimed at bringing further restrictions on the gambling sector in Ireland. The National Lottery (Amendment) Bill, introduced only a week ago by the Fine Gael Senator Barry Ward, seeks to prevent Irish betting outlets and all private or commercial gambling venues from offering additional betting options on the National Lottery numbers.
The introduction of the National Lottery amendment bill was not aimed at ensuring protection for problem gamblers, but to protect funds that usually leak out to private and commercial companies rather than be spent for good causes.
So far, the Irish Government gave the green light to the bill seeking a credit card ban for gambling, allowing the proposed piece of legislation to reach the Committee and become subject to consideration. Previously, the country's Government has promised to establish an independent regulatory body for the gambling industry by the end of 2021.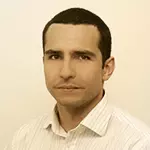 Daniel Williams
Daniel Williams has started his writing career as a freelance author at a local paper media. After working there for a couple of years and writing on various topics, he found his interest for the gambling industry.