GRI Denounces National Broadcaster's Decision to Cut Greyhound Racing Coverage in Ireland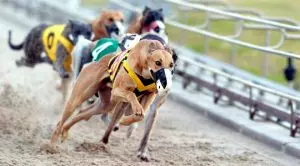 A disagreement occurred between RTÉ and Greyhound Racing Ireland (GRI) over the Irish national broadcaster's decision to no longer provide coverage of the sport. Also, Greyhound Racing Ireland has criticised two national tourism agencies – Tourism Ireland and Fáilte Ireland – for stopping their promotional activity around the sport.
Ger Dollard, who previously occupied the CEO position at GRI, commented on the issue, saying that the greyhound industry was being subject to different standards than other sports, including horse racing, and described this practice as unacceptable and unfair, especially considering the one extremely high popularity of greyhound racing and customer engagement.
Greyhound Racing Ireland has opened some internal records to provide more information about the efforts of the industry to battle with considerable reputation issues ever since a 2019 programme called RTÉ Investigates investigated greyhound welfare.
According to a briefing document that was prepared for economic analysis, there has been a change in public perception of greyhound racing, with the change also being reflected in some media hubs' refusal to provide coverage for greyhound racing. Furthermore, Tourism Ireland and Fáilte Ireland have decided not to permit GRI to participate in promotional activities associated with the greyhound industry.
Irish Greyhound Industry Sees Several Sponsors Withdraw Their Support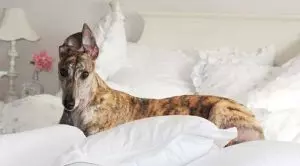 The aforementioned briefing said that while much had actually been made of some sponsors' withdrawal from the sport, this had not been considered as big of a problem as it had been portrayed.
Furthermore, the briefing said that three sponsors, who have been left unnamed, had decided to no longer support greyhound racing due to what was described by Greyhound Racing Ireland as specific and targeted campaigns against the sport. Still, according to internal information, some new sponsors appeared, and other sponsors are willing to continue to support the sector, although they have asked the industry body for a lesser public profile.
According to the briefing, there was an extremely big probability for the country's Government to implement stricter gambling legislation, which could affect revenue streams of greyhound racing in Ireland. The good news was that the coronavirus pandemic had a generally limited impact on the sport's revenue streams mostly thanks to the fact that racing was allowed to continue behind closed doors regardless of the 13-week shutdown. This has been good for the sector, as the greyhound industry basically continues to get prize money payments.
Unfortunately, that negative impact of the pandemic was felt by many people who were employed part-time at greyhound tracks around Ireland, while other staff members were also being hit by shorter working weeks that led to payment reductions and, in some cases, redundancies.
Reportedly, the contributions that were made by the country's greyhound racing industry in 2019 were estimated at €132 million, with the sector supporting a total of 4,150 jobs at the time. As explained by Mr Dollard, the public body's board had asked for an updated assessment of the industry. He also criticised some state-supported entities for their decision to no longer engage or cover the greyhound industry.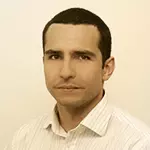 Daniel Williams
Daniel Williams has started his writing career as a freelance author at a local paper media. After working there for a couple of years and writing on various topics, he found his interest for the gambling industry.