CamGare Charity Targets University Students in the UK with Its "Big Deal" Campaign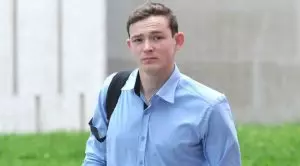 The independent UK charity organisation GamCare has rolled out its Big Deal campaign aimed at raising the problem gambling awareness of university students by providing those of them who are concerned with their gambling habits with relevant advice and support networks.
The Bid Deal campaign has been launched at a time when university students are returning to campus after the regular education process and student life was disrupted by the coronavirus-related lockdowns in 2020 and 2021. The charity, which currently provides advice, support and information for individuals affected by problem gambling in England, Scotland and Wales, has designed its youth campaign on the recommendations of people who had experienced gambling-related harm while being at the university.
During the freshers week in September, GamCare rolled out a campus-focused campaign aimed at providing university students with more information on how to recognise the signs of impulsive gambling behaviour.
GamCare's Senior Programme Manager Alexa Roseblade has explained that during their university years young adults are entering some environments where gambling could be an everyday activity. However, young people between 18 and 21 years of age usually lack knowledge on how to recognise gambling-related harm, not to mention they do not normally know where to look for support.
Young Adults Aged 18 to 21 Do Not Know Much about Gambling Harm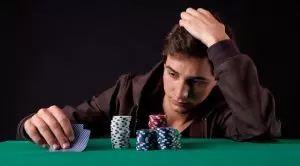 As explained by Ms Roseblade, there are a lot of major drivers that contribute to the problem gambling issue among university students, such as finding personal independence and financial freedom, having more time and accessing communities in which gambling is normalised. The Big Deal campaign has been aimed at providing young people with information about the dangers associated with gambling addiction and about the support they can find in case they need some to deal with their compulsive gambling.
On the campaign's website, GamCare provides more details about gambling and gambling-related harm that could have a devastating impact on people's lives. The charity has also provided young people with information about mental health and the association it holds with gambling. It also offers them a free helpline and live chat where young people could seek some help if they find it hard to deal with compulsive gambling on their own.
At the release of the Big Deal campaign, the problem gambling support charity highlighted the importance of targeting young people in the so-called "transitional" age from 18 to 21, before they start seeing gambling and gambling habits as something normal.
Now, GamCare intends to proceed further with the development of the Bid Deal campaign in the autumn by working in collaboration with the Young Adult Advisory Board in order to raise the awareness of gambling-related harm affecting people between 18 and years of age and provide them with specialised resources if they need some help to deal with problem gambling behaviour.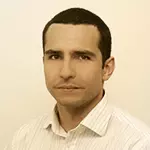 Daniel Williams
Daniel Williams has started his writing career as a freelance author at a local paper media. After working there for a couple of years and writing on various topics, he found his interest for the gambling industry.